Your Complete Guide to Working Out at Home During the Coronavirus Pandemic
Posted by Dan Gossett on Tuesday, April 7, 2020 at 10:50 AM
By Dan Gossett / April 7, 2020
Comment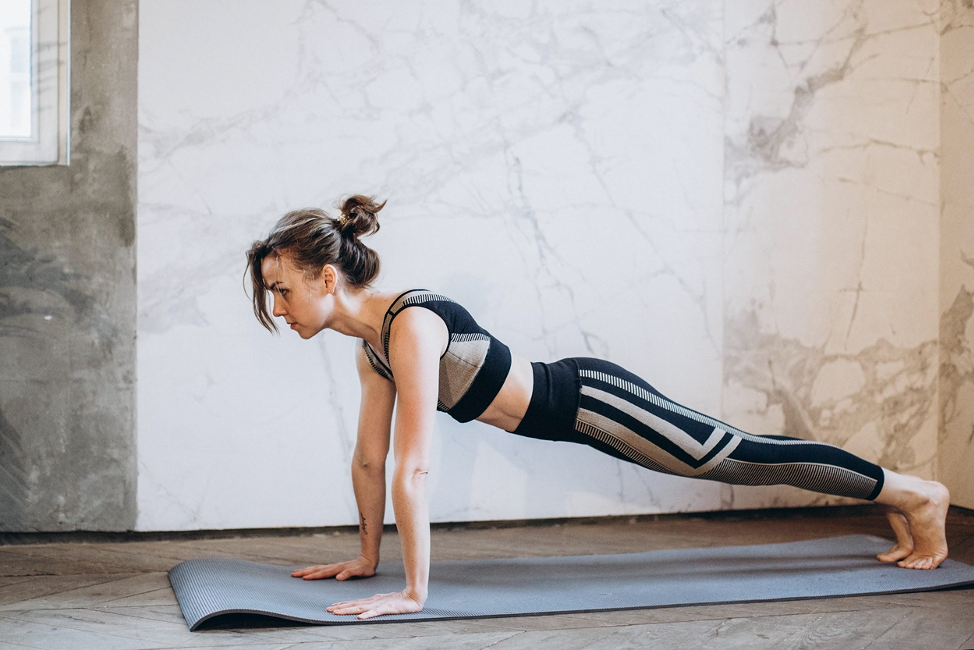 Image via Pexels
If you usually get your workouts in at a gym, yoga studio, or another type of fitness center, you may be looking for some short- and- long-term solutions for getting fit during the coronavirus pandemic. Fitness centers and health clubs are expected to reopen at some point, but it's hard to say when this will happen—and whether you'll be able to attend your favorite group classes once they do. As such, it's probably time to explore some short- and- long-term solutions for getting fit during the COVID-19 outbreak—especially if you haven't already done so. To get started, read on.
Short-Term Solutions
According to Dr. Randall Stafford at Stanford Medicine, things like physical activity, meditation, quality sleep, and a nutritious diet are especially important amid the coronavirus outbreak—as these healthy habits can all help to boost immunity and fight off viral infections like COVID-19 or the seasonal flu. Since most gyms and fitness centers are closed in accordance with public health recommendations, however, many of us are working out less and experiencing mental health issues like anxiety, depression, and chronic stress.
So, what's the simplest solution to all of this? Working out from the safety of your home or heading outside for a walk, run, or bike ride. While working out at home may not be an ideal solution if you live in a small apartment or don't have a whole lot of extra room in your house for exercising, there are plenty of ways to make it work over the next few weeks, months, or longer. For instance, many popular gyms and fitness centers are offering free online classes during the COVID-19 lockdown—helping you to get fit at home while adhering to social distancing guidelines. Some classes are live, and others can be streamed at any time, and all you need to participate is a computer, tablet, or mobile device.
Additionally, you could also bring your workout outdoors, or take part in other physical activities like biking, walking, jogging, or hiking. However, it's best to keep a distance of at least six feet between you and other people—including anyone you may pass while biking, walking, or hiking outdoors. To get some exercise in while working from home during the day, you might also choose to purchase an under-desk bike or elliptical machine.
Long-Term Solutions
Even if you plan on returning to your fitness center or yoga studio once it's safe to do so, now could be the perfect type to set up a home gym—especially if you regularly use equipment such as an elliptical machine or treadmill, and the bodyweight exercises you've been trying just aren't cutting it. When setting up your home gym, however, there are a few things to keep in mind:
You don't need an entire room to build a home gym. More space means you'll be able to purchase larger equipment pieces like a treadmill or rowing machine, but you can just as easily place your exercise equipment in the corner of a room or an attic.
The exercise equipment you choose should match your fitness routine. If you enjoy aerobic exercise and cardio, you'll need to purchase a treadmill, stationary bike, or an elliptical machine. For building strength and muscle, you'll need dumbbells, weight benches, and power towers.
You'll need extra floor space if yoga is part of your fitness routine. If you practice yoga, make sure your home gym has some open floor space so you can comfortably stretch out and flow through each pose. House Beautiful recommends allocating about 21 square feet to any home yoga space.
Get Physically Fit to Stay Healthy
For those with memberships to gyms and fitness centers, working out has become more of a challenge due to social distancing recommendations and local shelter-in-place orders. However, physical activity is crucial in the fight against COVID-19—and it's important that we all stick to our regular fitness routines as much as we can. By working out at home, enjoying an outdoor activity or two, or building a home gym, we'll boost our immunity and keep ourselves healthy during the global pandemic we're facing.