Take Advantage of Online Tools for Efficient Rental Property Management
Posted by Dan Gossett on Tuesday, March 21, 2023 at 4:22:23 PM
By Dan Gossett / March 21, 2023
Comment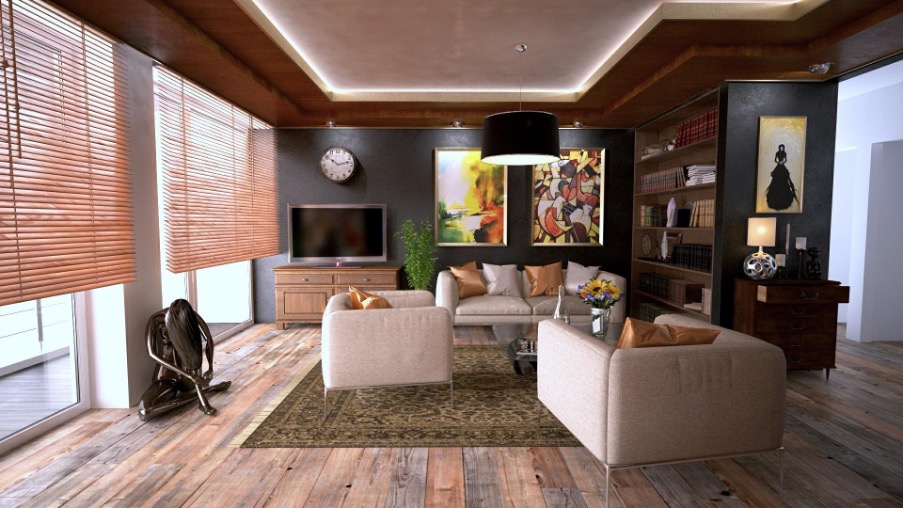 Image via Pexels
Take Advantage of Online Tools for Efficient Rental Property Management
Being a landlord comes with a lot of responsibilities. From dealing with tenants to handling rent payments and maintenance, there can be quite a bit to manage. Fortunately, technology has made it easier than ever for landlords to streamline their operations and make their property management more efficient, profitable, and secure. Today, Shine Real Estate takes a closer look at some of the best tech tools available to help landlords maximize their business operations.
Online LLC Formation Services
If you're just getting started as a landlord, one of the first steps you should take is to form an LLC (limited liability company) for your rental property business. This will help protect you from any legal issues that may arise in the future. Fortunately, online services make it easy to form an LLC quickly and easily without having to hire an attorney. All you need to do is answer a few questions about your business and you'll have everything set up in no time.
Automate Rental Payments
Gone are the days of having to wait weeks or even months for checks in the mail. Nowadays, landlords can set up automated rental payments so they get paid on time every month without having to worry about chasing down late payments. Not only does this save time, but it also helps minimize paperwork and ensures that rent is always paid on time.
Smart Security Systems
Keeping your rental properties secure is key when you're a landlord, and that's why investing in smart security systems is a great move. Smart security features allow you to monitor your properties remotely via smartphone apps or web interfaces so you can keep an eye on things from a distance. Plus they come with features like motion sensors and doorbell cameras so you can detect any potential intruders before they cause damage.
Property Management Software
Another great tool for landlords is property management software, which allows landlords to manage their properties more efficiently. This type of software enables you to keep track of leases, tenant information, maintenance requests, accounting data, etc., all in one place! This allows landlords to stay organized and ensures all of their data is safe and secure. Additionally, these software programs often integrate with other services, such as automated rental payment systems so everything works together seamlessly.
Maintenance Scheduling Apps
Maintenance scheduling apps have revolutionized the way landlords manage their rental properties. By automating tedious tasks, such as setting up appointment reminders and tracking work orders, these apps provide landlords with the ultimate tool for staying organized and on top of needed maintenance. The ability to quickly locate qualified service professionals and compare quotes can also help save time and money while ensuring all maintenance jobs are completed in a timely manner.
Tools To Digitize Paper Records
Keeping track of paper documents such as leases or insurance forms can be tedious work. Luckily, there are plenty of tools out there that allow landlords to scan documents into digital formats quickly and easily. You can also save time when it comes to rental agreements by using PDF fills that your renters can sign. Simply start with a PDF filler and have both yourself and your renters supply theri digital signatures. That way all important documents are stored safely in one place where they can be accessed anytime from anywhere; no more digging through filing cabinets.
Online Leasing Services
Finally, many landlords now use online leasing services, which allow them to list their rentals online so potential tenants can view photos and details about each property from anywhere. This makes leasing much faster and more convenient since both parties don't need to meet in person. Plus, it eliminates the need for manual paperwork, which saves time too!
As you can see, technology has significantly altered the way we manage our rental properties. From automating payments and tracking documents digitally to scheduling maintenance tasks with ease, there are plenty of tools available today that make property management easier than ever before! So if you're looking for ways to streamline your operations while still maintaining profitability, then these tech-savvy solutions might just be what you need!
Shine Real Estate has a reputation for combining technology with friendliness and professionalism to get you the best deal possible. Call (916) 436-7462.
Written by Charles Simmons of tosellortostay.com