5 Tips for When It's Time to Upsize Your Home and Work Space
Posted by Dan Gossett on Thursday, March 2, 2023 at 10:30:21 AM
By Dan Gossett / March 2, 2023
Comment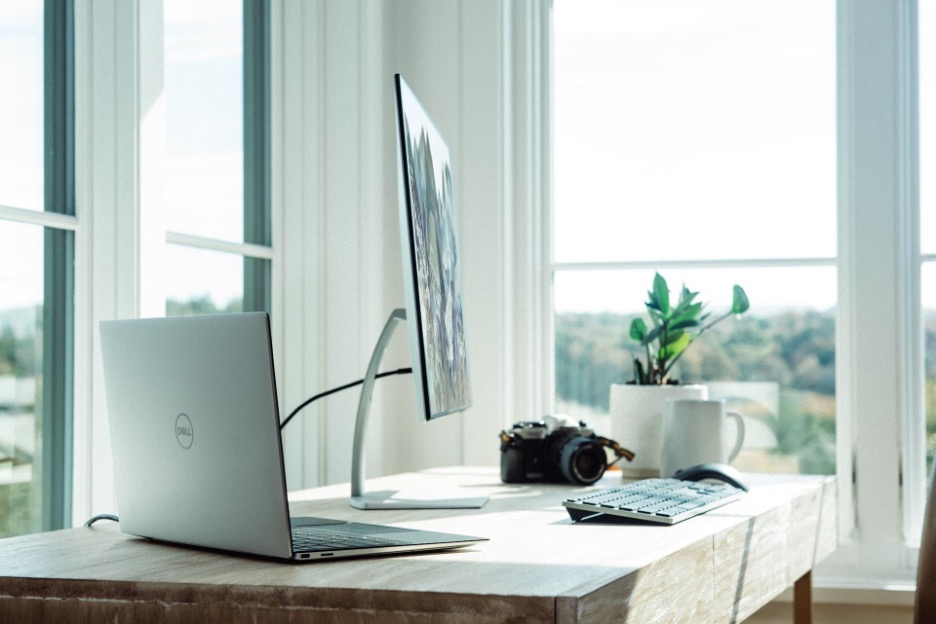 Photo by Dell on Unsplash
5 Tips for When It's Time to Upsize Your Home and Work Space
If you're one of the many people who have embraced the work from home lifestyle, you may be feeling a little cramped in your current house. The need for space may be even more significant if you are running your own business from your home. Regardless of the situation, you know it's time to move and the sooner the better. Buying a new house is always an adventure, but it's even more so when you're transplanting a company at the same time. Check out these tips from the team at Shine Real Estate to start prepping for the homebuying process.
Plan for the Homebuying Process
Buying a home—whether it's your first or subsequent—is an intricate process. Preparing for a big move with your business in tow is also a challenge. Plan as far ahead as you can when preparing to buy a new home.
Saving as much money as possible, building up your credit, and scoping out the housing market are essentials. Having everything in place financially can help expedite your purchase once you find the ideal home.
Connecting with a solid real estate team, like the agents at Shine Real Estate, and a trustworthy lender early on will also help you navigate the homebuying process with less stress.
Know What You're Looking For
Choosing the right home is another factor in relocating your family and business. Start by prioritizing your wants and needs in a property. Decide what's necessary versus what would be nice to have, from the number of rooms to the layout and lot. Prices are also a make-or-break factor; know your upper limit when searching properties don't overextend your home buying budget.
Keep in mind if you or your partner need dedicated rooms for things in addition to your business, like a space to study and take online classes in peace. Going back to school for a bachelor's degree in business can be a key to success as you embark on your plan to develop your own business. And online programs make it easier to complete classes in your own time.
For business owners, one crucial consideration when relocating is local zoning laws and how they impact in-home businesses. Depending on your industry, you might need to explore local ordinances and laws before making an offer on a property.
Make Room for Business
Accommodations for your business may include features like a spare room to use as an office, product storage space, or proximity to suppliers or your customer base. Think about your company's needs and how to align them with your desires for your new house.
For example, a home office may be necessary for virtual calls or in-person client meetings. Depending on its use, your workspace may qualify for a tax deduction that saves you money on business taxes. For that reason alone, investing in a larger home might be worth it.
If your business involves supplies or inventory, space inside the home or garage is a must. Consider insuring any equipment or supplies before your move and while moving if you hire a company.
Mind the Paperwork
Transplanting a business—even a remote one—might be easier said than done. Business license and tax requirements vary by state, county, and even city. Plus, setting up utilities and services in your new residence can take time.
To circumvent delays, aim to complete any paperwork early. For example, when establishing an LLC, check your state's requirements, then file online. You can avoid lawyer fees while reaping the benefits of LLC formation, including reduced liability, tax advantages, and more.
To keep operations going mid-move, schedule utilities set up in advance or invest in battery backups and a Wi-Fi hotspot for the short term. If possible, move your business first, get settled, then orchestrate the remainder of the move.
Don't Forget Insurance & Warranties
Protecting your home is a top priority as soon as you move in. With any financed property, you'll need to have homeowner's insurance—but this won't cover all your home systems. In addition to insurance coverage, consider a home warranty for appliances and systems.
Check online reviews when you're looking for a home warranty company and then select a couple to get quotes from. Various tiered plans are available, so consider whether you need coverage for HVAC, electrical, plumbing, and more.
Plan for Success
Upsizing your home to accommodate your business is a big step, but the payoff can be great. More room to live, work, and thrive makes a new home a smart investment for your business and family. Start off with a plan, and implement it as far in advance as possible, especially if you're moving a business with you. Then, do your due diligence to ensure that everything is set up for your business so that you can hit the ground running in your new location. It will take some effort, but in the end you will have the room you need to be successful with your job, and even your online schooling.
Shine Real Estate represents the region's finest properties with exceptional skill using the most innovative technologies currently available. Team up with Shine today by calling (916) 836-5326!
Written by Charles Simmons of tosellortostay.com